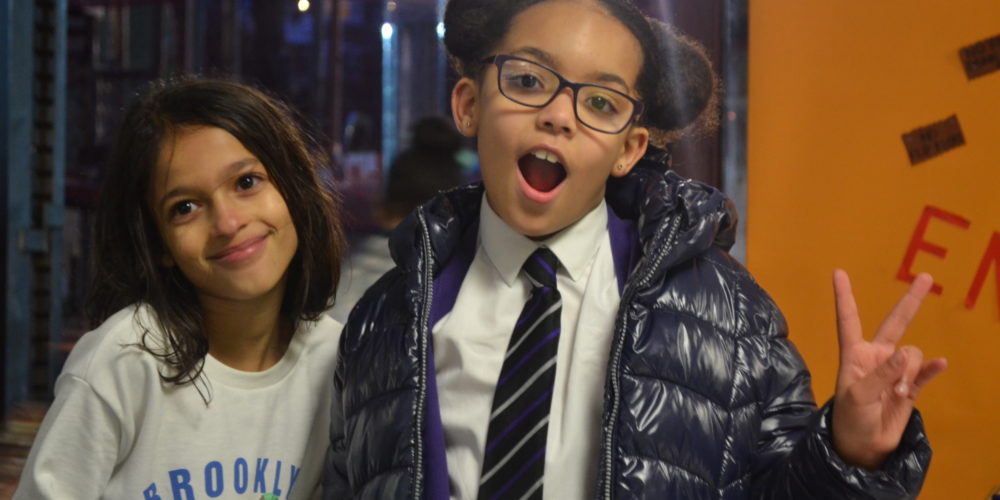 Adventurous learning
Discover our exciting and adaptable activities for schools and nurseries
All our programmes cater for
Early years Key Stage 1 Key Stage 2 SEND
and cover the following curriculums
English Music Science D&T PE
Learning through play
At Awesome we believe in the importance of play and its vital role in children's learning. Play is a key part of all our educational work, so we make sure everything we offer is fun, adventurous, and (of course) educational.
The students who come to visit us adore the excitement of learning in our outdoor spaces, hands-on activities, and diversity of what we can offer. And they're not the only ones. Teaching staff love the enthusiasm, focus and expertise we bring to each and every session. Our playworkers work hard to support educational extended learning, and all that comes with a range of benefits to the children's health and well-being.
Who can come on the adventure?
We've created a range of themed sessions for early years, key stage one, key stage two and those with special educational needs and disability. We're pretty flexible, so if you have any special requirements just get in touch – we're always keen to meet new adventurers!
What do we cover?
Each of our unique sessions can be adapted to cover one or several of the following curriculum subjects: English, Music, Science, Design and Technology and Physical Education.
Our themes
Our carefully selected themes help children learn about risk, confidence, hand-eye coordination, and maths and science concepts, while having lots of fun. We run the sessions all year round (and in all weather too!) to help adventurers understand the seasons – experiencing them, observing them, feeling them and being a part of them.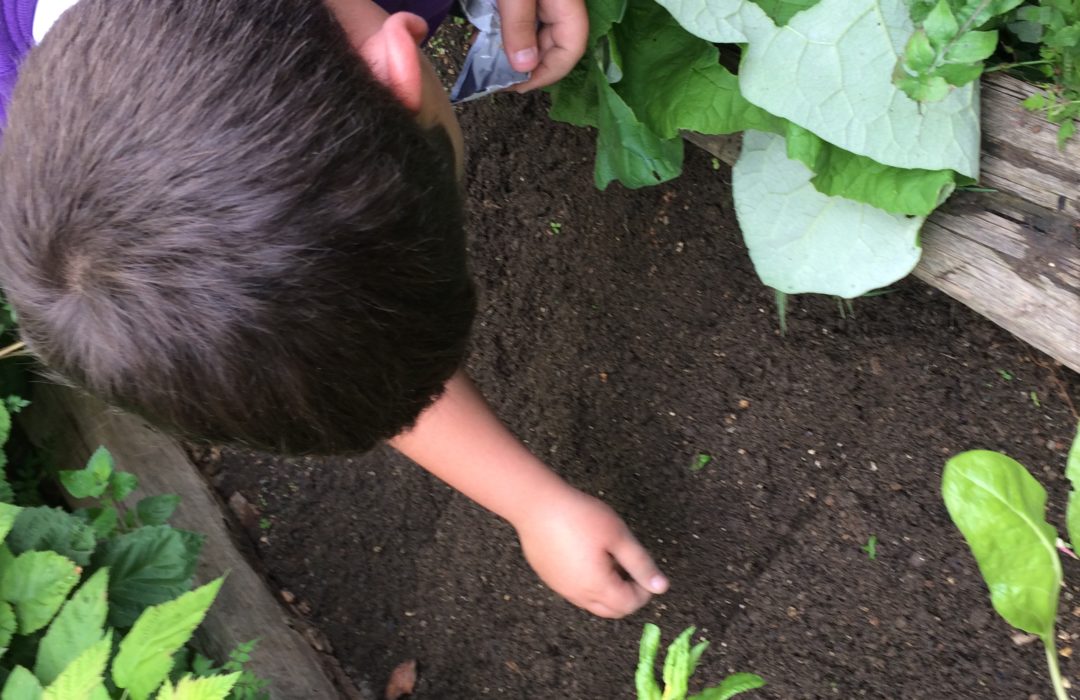 Earth
Hands-on learning for adventurers who want to experience something out of this world. The Earth theme includes clay work, sandpits, ant farms, mud fights, gardening, pot-planting, growing vegetables and plants, digging holes, making mud pies, bug hunting and building tunnels.
Fire
Adventurers learn all about safety, risk and the well-being of others through the Fire theme. There are lots of fascinating activities for children and young people to participate in – enamelling, cooking, using the kiln, candle-making, building fires, using flits – while learning about the fire triangle.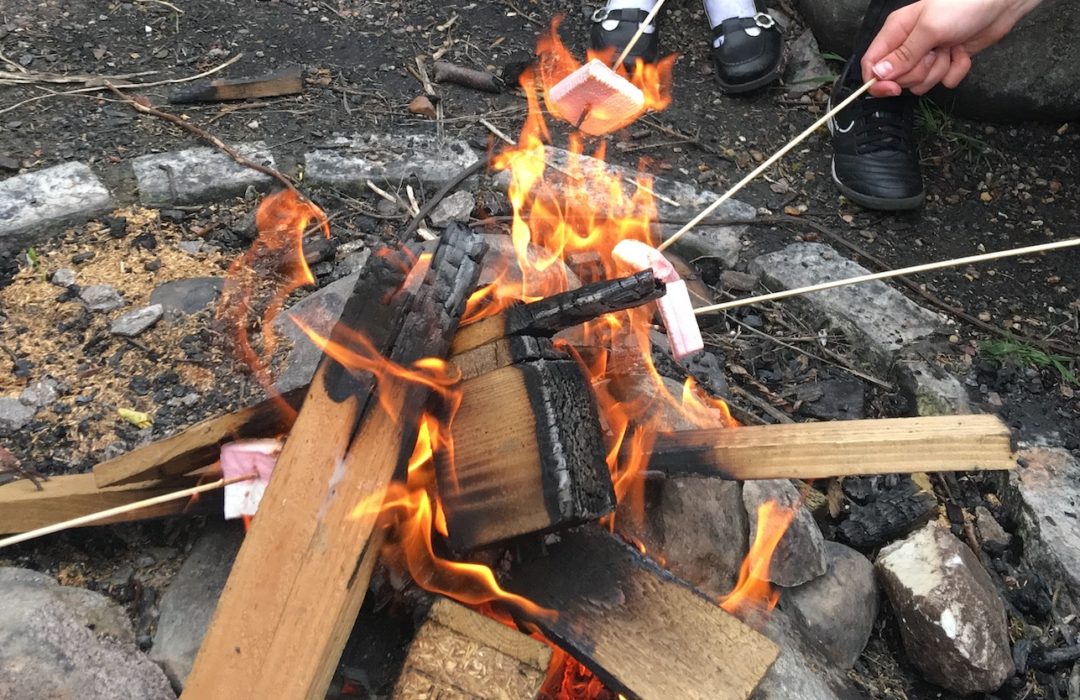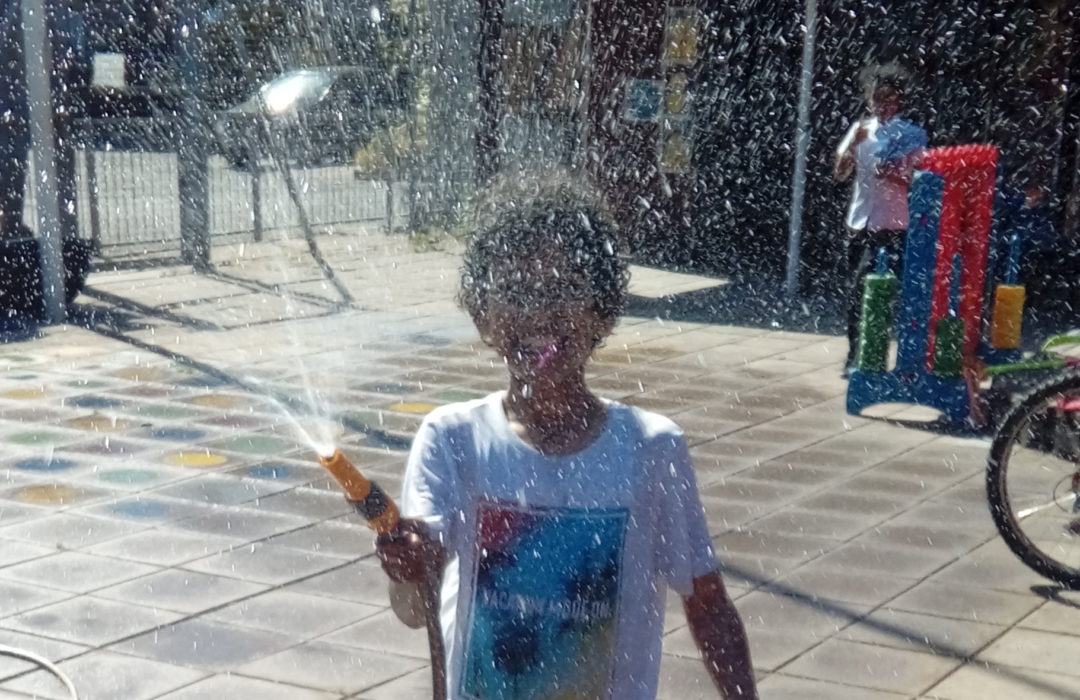 Water
Our Water theme gives adventurers the chance to dive into scientific thinking and problem-solving, with buckets of fun. There's so much to see, do and learn through polythene slides, water fights, hose games, plants, water-bombs and tie-dye, as well as making and diverting streams, pools and waterfalls using pipes and guttering.
Air
Let imaginations and ideas soar with our Air-themed sessions. We explore this element through windsocks, paper planes, kites, balloons, dandelion seeds, frisbees, flags, banners, windmills, ziplines, weather vanes, wind chimes, pumping tyres or balls and, of course, jumping!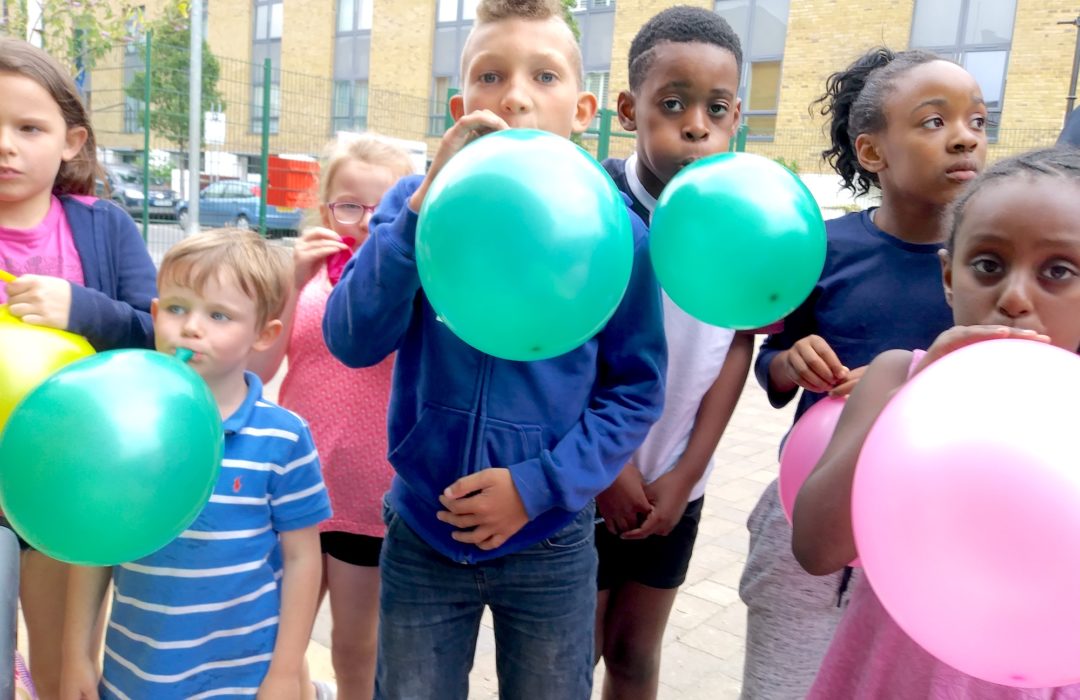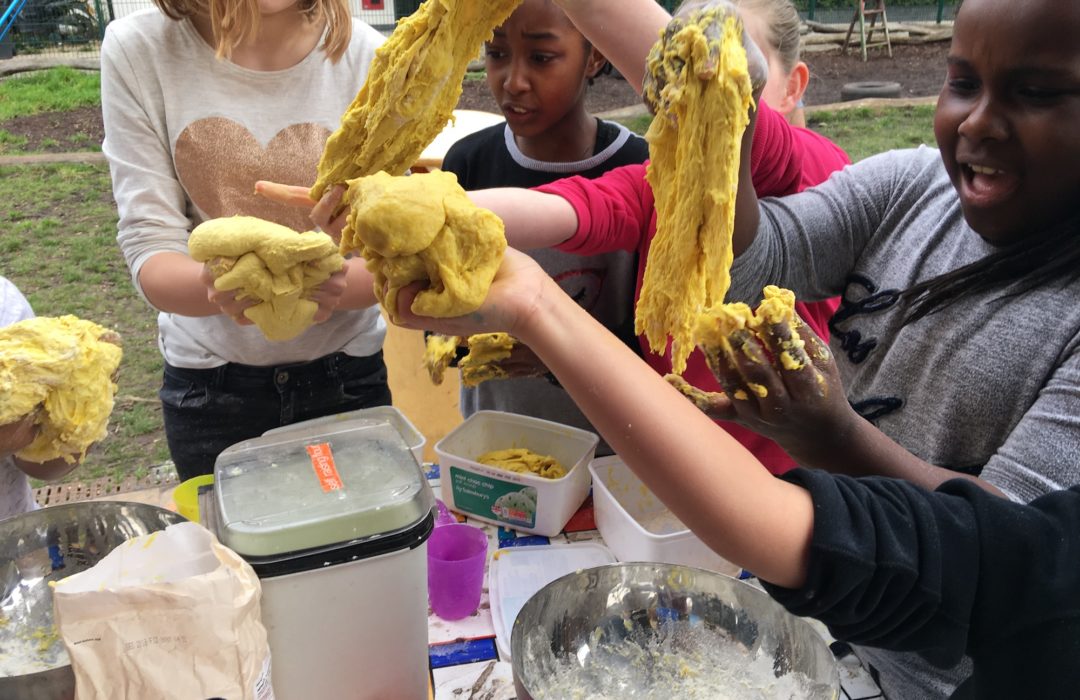 Science
Although all our themes include scientific learning, we thought we'd create a special theme for budding boffins too. We explore the incredible world of science through water rockets, volcanoes, slime, chemical reactions, making crystals and so much more.
Senses
What do your young adventurers know about their senses? This theme helps children and young people to explore and understand their senses through music, blindfold and trust games, herbs, spices, flowers, perfumes, smells, food-tasting, cooking and playing in the dark.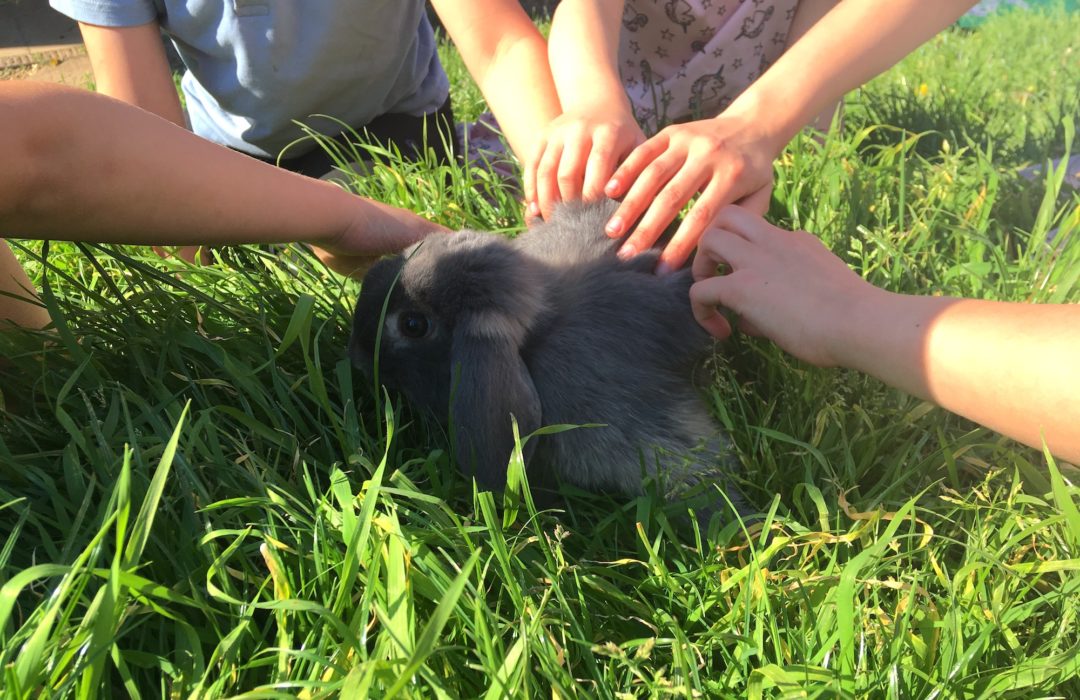 Create your own theme
We can tailor learning sessions to meet your needs.
Just get in touch with your ideas.
"Thank you from all of us at Thornhill for your support of our enrichment programme at Barnard Adventure Playground. The children have been able to get so much out of the visits."
Louise Ryer, Assistant Headteacher, Thornhill Primary School
Get in touch
We can tailor learning sessions to suit your educational programme or any aspect of the curriculum.
Awesome Adventure Play
Awesome Adventure Play
2019-09-12T16:00:01+01:00
2023-04-26T12:15:06+01:00